How to choose the best equipment for your Racing Drone?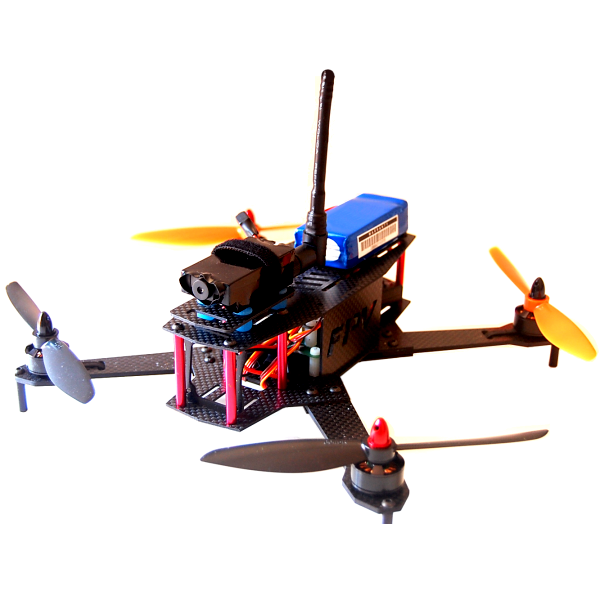 Ready to fly
Fully assembled.
Carbon Fiber frame, very light weight

Super stable with flight controller CCD3D

Every drone is tested before shipping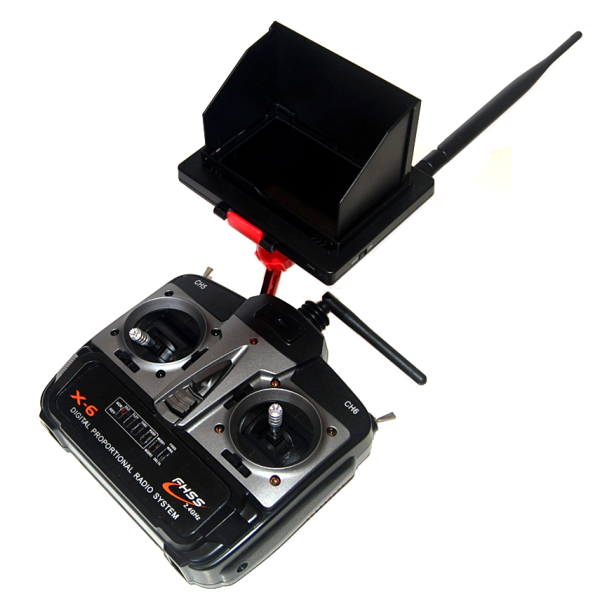 Real-time video system
FPV System.
Transmitter 2,4Ghz/Video Tx/Rx 5,8Ghz

FPV monitor 4,3 inch

Video resolution 1280×720 @30fps and record in external card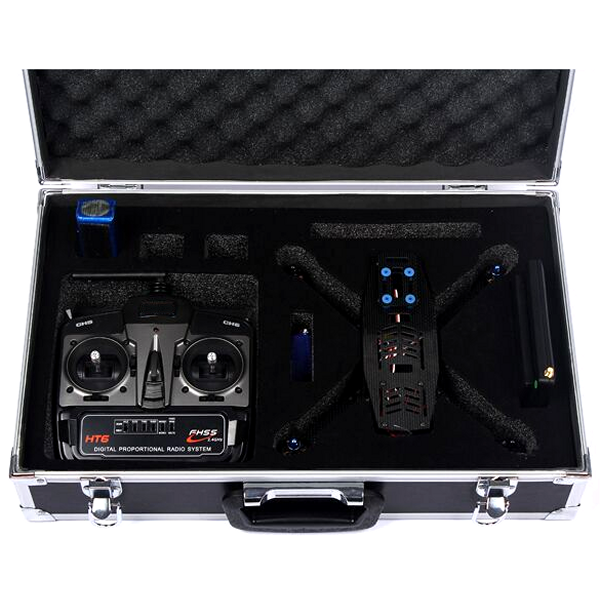 Easy to transport
Carrying case for Racing Drone.
Aluminium case

Weight 3,5kg

Size: 480 x 290 x 130mm
Features and specifications:
● Description:
● Brand Name: VOZMODELS
● Item Name: VOZ250 720p Racer
● Frame:
● Item Name: FV250
● Materials: Pure carbon fiber and high strength ABS resin
● Shaft distance: 268mm
● Frame weight: 144g
● Motor:
● Item Name: 1806 2280kv brushless motor
● Height: 25mm (to top of shaft)
● Width: 23mm
● Battery: 3S 11.1V 1300mAh or 1500mAh 25C Lipo
● ESC:
● Item Name: ZTW SPIDER 12A ESC
● Propellers:
● Item Name: Propeller 6 inch
● Battery:
● 3S 11.1V 1300mAh or 1500mAh 25C Lipo battery
● Flight controller:
● CC3D:
● Input voltage: 4.8-6.0V
● Size: 39 x 39 x 12mm
● Weight: 14g
● FPV system:
● Video Tx/Rx 5,8Ghz 200mW / video resolution 1280×720 @30fps
● FPV monitor 4,3 inch with bracket
● SD card 4GB
● Product size: 215 x 225 x 80mm
● Product weight: 488g
● Package included:
1 x Racing Drone VOZ250 720p ready to fly and tested
4 x 1806 2280kv brushless motor
4 x 12A ESC
1 x CC3D flight controller
1 x Power distribution board
2 x CW propeller 6 inch
2 x CCW propeller 6 inch
1 x 3S 11.1V 1300mAh 25C Lipo battery
1 x Transmitter FHSS 2,4Ghz 6 channel
1 x Video Tx/Rx 5,8Ghz 200mW resolution 1280×720 @30fps
1 x FPV monitor 4,3 inch with bracket
1 X SD card 4GB
1 x Aluminium case size: 480 x 290 x 130mm